Truly unifying communications
NEC's versatile all-in-one Unified Communications & Collaboration suite UNIVERGE® Business ConneCT integrates all communication streams and presents them in a single view, giving employees control over how and when to be contacted, via a choice of devices – in the office, at home and when they are on the move. Business ConneCT includes call control, presence, voice-mail, operator and directory services, as well as a comprehensive contact center. Business ConneCT has been designed to easily install, use and manage. This makes UC&C extremely easy!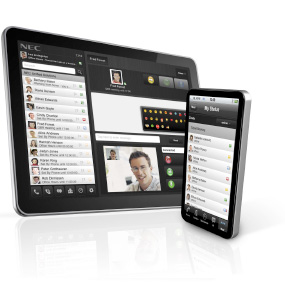 Versatile user modes
Simple and cost-effective to deploy, the three user modes – Employee, Operator and Contact Center Agent – use the same database, a common user interface, and are managed from a central point. These versatile user modes allow employees to easily switch between various roles. For instance in peak hours some of your staff, including remote office workers, can act as Operator or Contact Center Agent.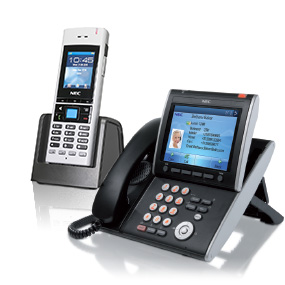 Contact CenterOperatorEmployeePresence ManagementExtensive DirectoriesPhone ControlIntegrated VoicemailInstant MessagingDECT Corporate DirectorySingle ServerEasy to InstallSingle point of ManagementMinimal TrainingDECT MessagingMultilingualExtensive ReportingSkill Based RoutingE-mail RoutingCall RoutingBack Office IntegrationsCall RecordingVirtualization SupportSupports all NEC PBX platforms