Connects customers to the right person
Business ConneCT Contact Center guides callers and routes email traffic to the best suited employee, reducing waiting time and improving staff motivation. Contact Center agents are also provided with additional information, such as the language in which to greet a caller.
Each customer call or email reaches the right person, first time, every time! Every employee, wherever he is, can act as agent while doing other tasks. All agents have access to advanced Unified Communications functions like Presence Management, Instant Messaging, DECT and Mobile Messaging.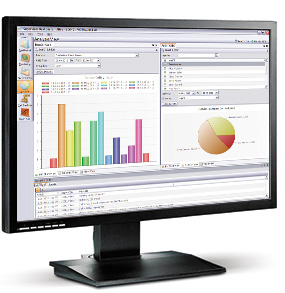 Webchat – cost-effective and highly productive
With the Business ConneCT Contact Center customer live chat interface you can serve your customers at the moment they are ready for business or at the point where they are in need of support. Webchat is very cost effective as your agents can chat with several people at a time. Typically one webchat agent talks with 10 times more people than a phone agent. And with a full page view history for each visitor, you'll be up to speed by the time your customers click 'Chat'.
One professional face to the customer
Business ConneCT's Contact Center features help your company to manage your Contact Center staffing and service levels. Group performance statistics enable your company to improve customer service, while extensive reporting tools provide insight into performance, costs and trends. Business ConneCT supports skill-based routing, transferring calls only to those agents with the best matched skill set. If no agent with the required skill set is available, an automated attendant can provide callers with a choice of alternative options.
Call or email routing can be easily configured based on clock and calendar, on customer specific items such as language, requested topic, historic data, identification, on staff specific skills and availability. You can tune your Contact Center to your needs!
Business ConneCT enables you to maximize your business performance by back office integrations with CRM and ERP solutions.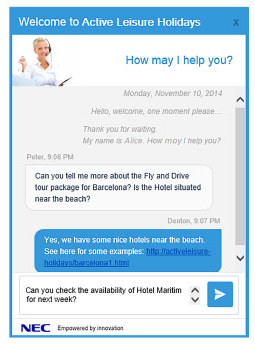 PC based agents Phone based agents Skill based routing Interactive Voice Response Queue Announcements Email Routing Auto Attendant Music on Hold Inbound Outbound Real-time monitoring Reporting Instant Messaging SMS Text and DECT Messaging Group statistics Free-seating Wizards and intuitive tools Soft Wallboard Ad-hoc Call Recording Web Chat Routing Active/InActive per Agent Group Auto Attendant Analysis Agent Break Time Analysis Outbound Call Back for Abandoned Callers
Business Benefits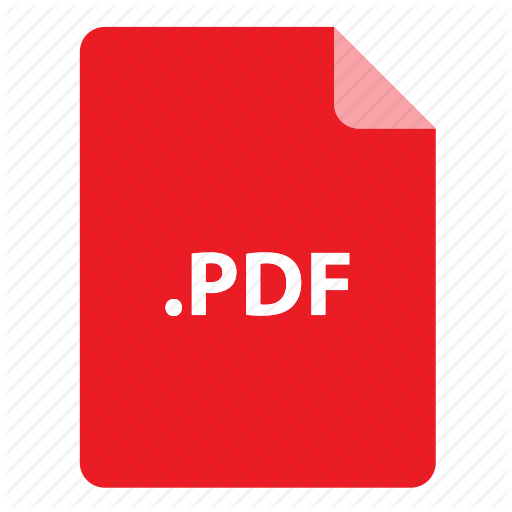 BCT Contact Center datasheet