Setting the standard for exquisite guest services
The hospitality sector epitomises the essence of excellent service; guests expect on-hand service 24 hours a day, seven days a week. With fierce competition in the industry, hotels, cruise ships, event centers and other businesses are hard pressed to bring in new customers and generate maximum revenues.
NEC's is one of the world's most successful communications solutions suppliers to the hospitality sector. Its team of experts work in partnership with hospitality establishments to address the challenges they face and the requirements they must satisfy.
Superior service – your competitive edge
Through innovative mobile solutions, we make communications among staff quick and easy no matter where they are. Guests can use high-speed wireless broadband communications and video conferencing to keep them connected with work, as well as unique phone-based applications that inform them of revenue enhancing hotel services and events.
Secure wireless communications provide reliable, secure shipboard communications. Wireless DECT phones give cruise ship guests mobile communications even when they're out of reach of public cellular services.
Sophisticated call distribution and skill-based routing analyse the nature of an incoming call based on guest category, preferred language or product knowledge and direct the customer to the member of staff most qualified to deal with their enquiry. Integration with property management systems simplifies guest check in and check-out while making detailed information from every guest and every stay available at your fingertips. Integrated messaging services and building management and safety systems enhance property and guest safety and security.
Connectia & NEC solutions for Hospitality
Connectia & NEC provide communications and IT solutions that help hospitality organizations control costs, improve staff efficiency and create an environment that makes guests want to return. Together with NEC we offer a complete portfolio of solutions and services to address the needs of the hospitality industry.
Communication platforms for Hospitality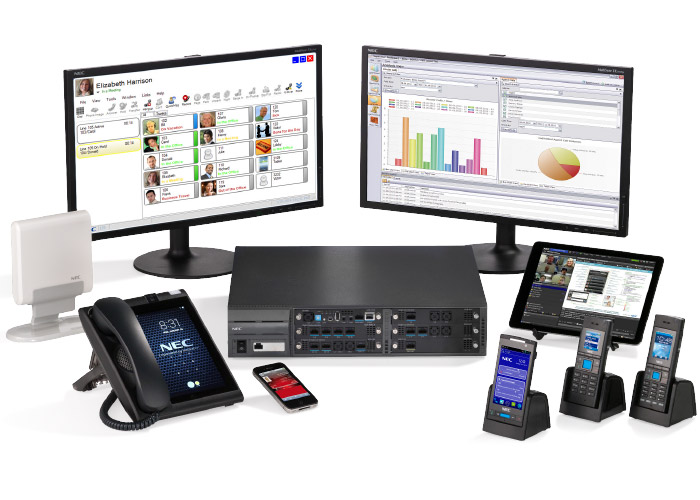 The SV9100 platform is a new system, with new handsets and new applications to empower your workforce.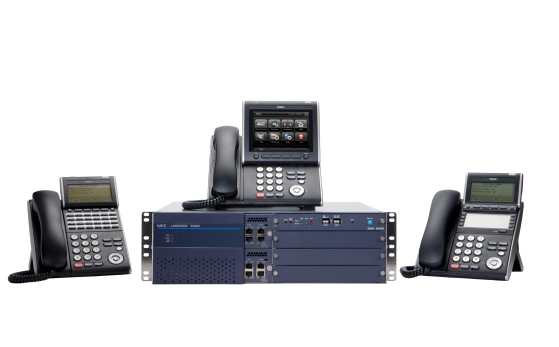 The UNIVERGE SV8500 is a powerful enterprise communications solution with unique redundancy capabilities.
Terminals for Hospitality
Applications for Hospitality