Improved efficiency and productivity
Business ConneCT Employee provides vital information to all employees, such as the name, number and photo of the caller. Any incoming call is instantaneously displayed in a pop-up window, enabling employees to handle the call efficiently from their screen. Standard features, such as hold, transfer and end call are just a mouse click away.
A call log provides information on all calls, the last number dialed as well as Voicemail messages. Calling back is a matter of clicking on an entry in the contact list. And by redirecting calls to a mobile phone, employees can be available for customers 24/7.

Desktop ClientMobile ClientExtensive DirectoriesPhone ControlConferencingRich Presence ManagementCall History LoggingInstant Messaging and file transferPresence-based forwardingVoicemailUnified MessagingDECT and SMS Text MessagingMulti LingualOutlook® Calendar IntegrationOnline HelpBuddy ListIntuitive User ExperienceCall PickupHotkey dialer
Business Benefits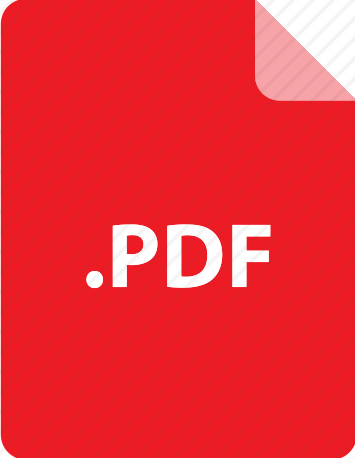 BCT Employee datasheet
Capturing an user's presence
Challenged by the demands of our economy, business processes require instant availability of information, efficient and effective collaboration between people, and fast reaction to the market – at any place and any time. In what is often known as ubiquitous society or economy, we are expected to be present – if not in person then virtually – everywhere and at all times. It follows, therefore, that capturing a person's presence and putting him or her at the Centre and in control of business, has become extremely important. In recognition of this Business ConneCT offers you something we have called: the power of presence.
Presence Management is about being able to share one's availability status so everyone is aware of it. For example someone's status might be 'I am not at my desk'.
Voicemail is sometimes the best option available to callers and Business ConneCT has built-in Voicemail.
Activation of Voicemail and multiple greetings can either be controlled through the Business ConneCT calendar and reachability settings, or through the Microsoft Outlook calendar.
Thanks to Business ConneCT's seamless integration with systems like PBXs and electronic calendars, status modifications are fully automated. Combining telephony, presence and a wide range of communication methods is what it is all about.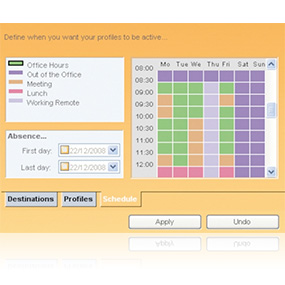 Reach people wherever they are
Mobile employees, particularly those in organizations located on campuses or large premises such as hospitals, universities, warehouses and the like, will benefit by the possibility of sending messages to wireless DECT or mobile phones. Now you can reach people who are away from their PC or are unable to take phone calls.
Instant Messaging between Business ConneCT clients provides an alternative way of contacting a colleague while he or she is busy on the phone or in a meeting. It can also be used by an Operator as soft break-in, while for remote workers it saves communication costs. Don't use your voice to pronounce difficult names or financial figures, use Instant Messaging to prevent expensive mistakes. It provides a secure alternative to public IM tools.
Sending a text or e-mail message is as easy as selecting a user (somewhere in the Business ConneCT user interface – can be in the directory, or in the call log), right-mouse click and select 'Send message to phone'.
Business ConneCT includes a Voicemail system. It enables you to control your Voicemail messages in all sorts of ways: users can access voice messages from any telephone, a PC or their e-mail inbox (Unified Messaging).
The Voicemail greeting is customizable by yourself and even depends on the presence status of the Voicemail box user: For example: when a user is in a meeting, a caller entering his Voicemail box hears the greeting "I'm an a meeting now. Please send a message."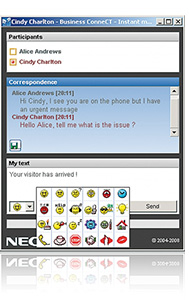 Reach people wherever they are
Many employees today don't just need the freedom to move around and work from different locations within the offce, but also need mobility outside the off ce; at customers' premises or on the road.
Business ConneCT's Mobile Client combines Unified Communications and Mobility to take business productivity to a new level. It offers a sophisticated solution that works with the majority of Mobile Phones, making it a true extension of the enterprise telephony infrastructure.
The Mobile Client gives mobile employees the same familiar experience on their mobile phone as they're used to on their off ce PC, including Presence icons to ensure that while they are out of the off ce they're not out of the loop.
Up-to-date and powerful directories
Business ConneCT provides all users access to up-to-date and powerful directories that also show phone status and presence status information. In addition to a company directory, employees can create their own personal buddy list. The directory not only provides name and telephone number but over 80 other contact attributes including photo.
Booking a table for a business lunch? Search the Yellow Pages on the Internet, select the phone number and hit the pre-defined shortcut key to initiate the phone call. The Hotkey Dialer can dial any phone number in any application on the screen. If you can select it, you can dial it.
The Business ConneCT directory can also be accessed from DECT handsets, or XML desktop terminals to offer a truly central directory concept including phone status and presence status information.